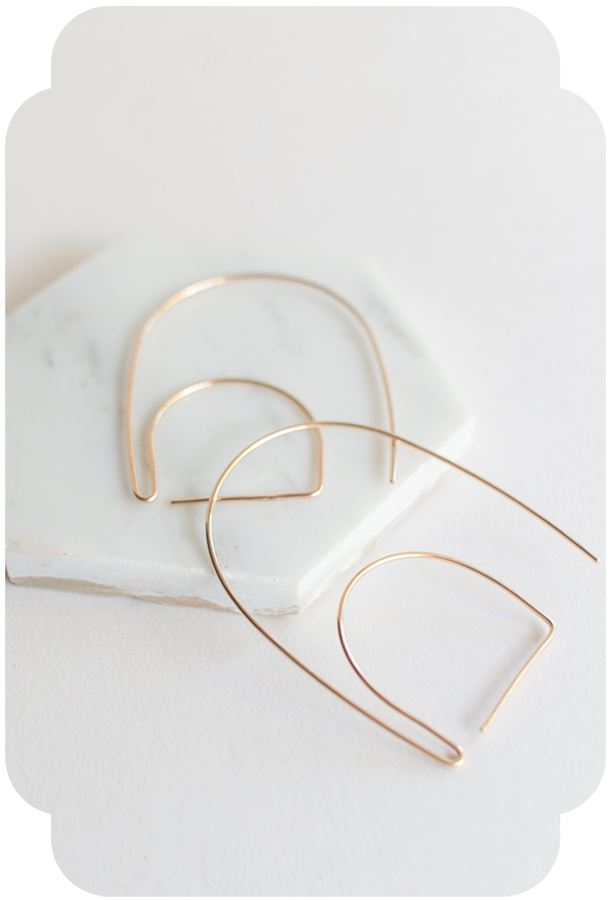 14k gold filled options for a highly affordable alternative to solid gold
shop The magic hour earrings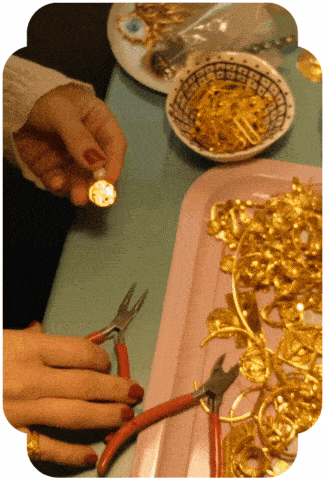 thoughtfully designed for the fashion-forward darlings, like you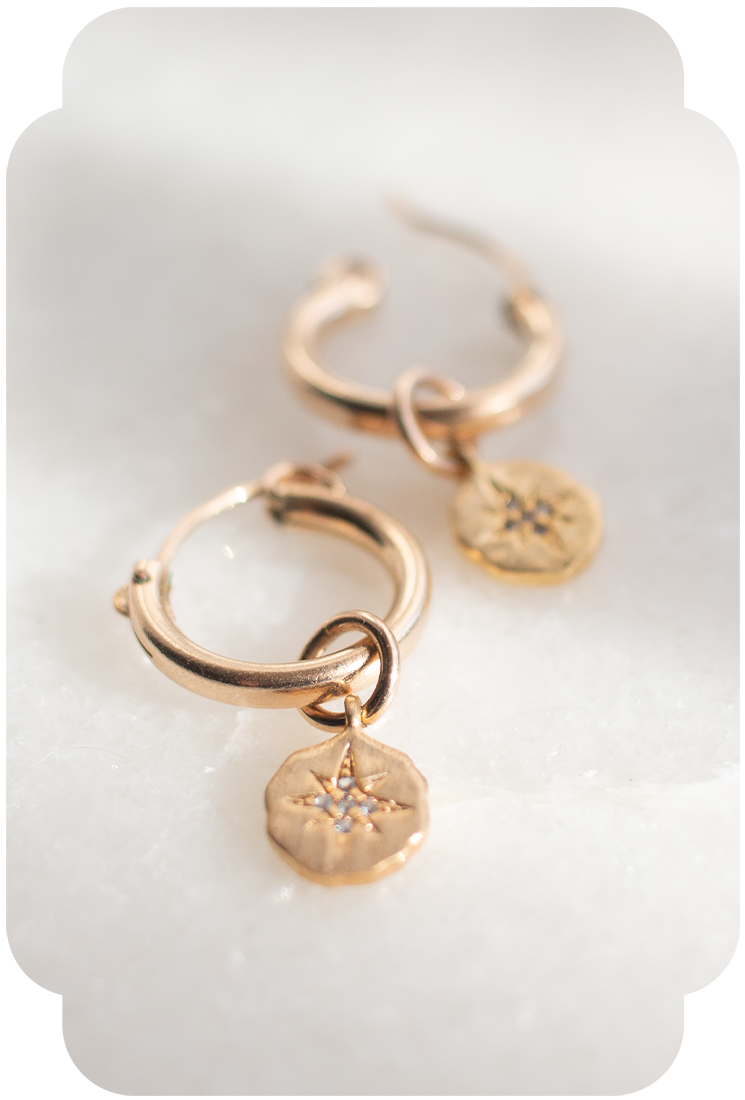 minimal or bold, you'll find the perfect accessories to complete your look, darling
shop Oriana Starburst Huggie Hoops
What is gold filled jewelry?
There are a few key differences between the types of gold jewelry. The first is, what is gold filled jewelry? Gold filled means it has been mechanically bonded with a base metal by heat and pressure, containing 100x more gold than gold plated items. In comparison to plated or vermeil items, this type of gold jewelry can last for decades! This makes it perfect for those who want beautiful gold pieces without the solid gold price tag.
What is vermeil jewelry?
Next up, what's vermeil jewelry? What does vermeil mean? Vermeil is a step up from plated jewelry in terms of how much gold it contains. At a minimum, vermeil will contain 5x more gold than plated. However, it still contains less than gold filled. Sterling silver is a mixture of 92.25 percent pure silver and the other seven percent being another metal such as copper, zinc or nickel to increase hardness.
Vermeil has been around for centuries, but it became popular again in the 1960's when Yves Saint Laurent used vermeil jewels on his designs. In comparison to plated items, with proper care this type of gold jewelry can last for many years without wearing through! This makes it perfect for those who want beautiful golden pieces but cannot afford solid gold options. Note: if you have very acidic or sensitive skin, this is probably not the jewelry for you.
Is solid gold jewelry best?
What about solid gold jewelry? Solid means the purest of this list and there are many types of karats that qualify as solid gold. The purest gold is 24 karat and it is very soft, so many jewelers use 14, 18, or 22 karats to give the jewelry strength without compromising quality. Of those options, 14k is the strongest and most durable. In comparison to plated items, this type of golden jewelry is heirloom quality and will last a lifetime. The solid gold I love and work with most is 14k due to its durability.
What is plated gold jewelry?
Finally what's plated jewelry? Plating means that a (typically) thin layer of metal has been deposited onto another metal such as brass or copper by using heat and pressure in an electrolytic process where electricity flows from one electrode (the item) into the other (the plate). It can also be called "electroplating", but not all types of electroplating are used on gold-plated pieces since some cannot support their own weight when in jewelry form. Plated items are the least expensive option for gold jewelry, but they don't last as long since the plating can wear down faster than other types of metal used in their place. If you have more acidic skin (like me!) plated jewelry can be diminished to an oxidized sadness – where no gold is left on the piece – within a matter of hours. Because of this, I do not offer plated options unless it's vermeil. If I can't personally wear it, I don't make or sell it.
Leave the smell for the fancy cheese aisle at Whole Foods
Ever caught a whiff of your ear piercings and wonder why on earth they smell like stinky cheese? (Horrifying!)
Earrings can start to smell bad for a variety of reasons. It could be a build-up of oils and sweat from your skin, or it could be due to dead skin cells getting trapped in the crevices of the earring. Whatever the reason, there are ways to clean your earrings and prevent them from smelling bad in the future.
Should you worry if your earrings smell bad? Who gets the bad earrings smell? How do you keep the bad earring smell from recurring?
Here are my top 13 tips for keeping those lobes smelling fresh as daisies!

Clean your earrings
Cleaning your earrings regularly is an essential part of taking care of your jewelry. Not only will it help keep them looking shiny and new, but regular cleaning can also keep your ears from getting irritated and keep your earrings from starting to stink! No need to use harsh chemicals, using mild soap and warm water is the best way to keep your earrings in good shape. Just make sure that you're not holding them above a sink when cleaning them – the last thing you want is for your precious jewels to say goodbye as they clank down the drain (ask me how I know).

For sensitive skin
Nothing can ruin a beautiful day quite like an itchy skin reaction on your delicate earlobes. Thankfully, these reactions are often caused by something easily preventable - contact with irritating or allergenic substances. To avoid future unpleasantness, you should start by looking for hypoallergenic cleansers to keep your earrings clean and bacteria-free.
Are you allergic to nickel? Do you have a brass allergy? Then, it's important to make sure that you're wearing jewelry safe for sensitive skin - if you've been using harsh cleaning chemicals, this might also be a good time to switch them up and find some gentler products. If you do discover that you have an allergy, continue being vigilant about avoiding contact with the allergen for the sake of your well-being - and looking fabulous!