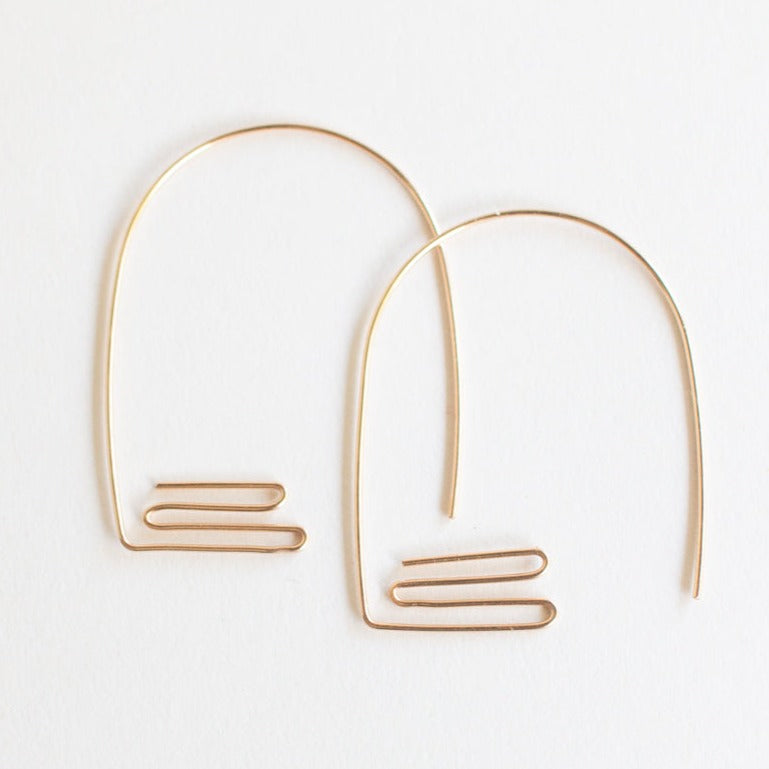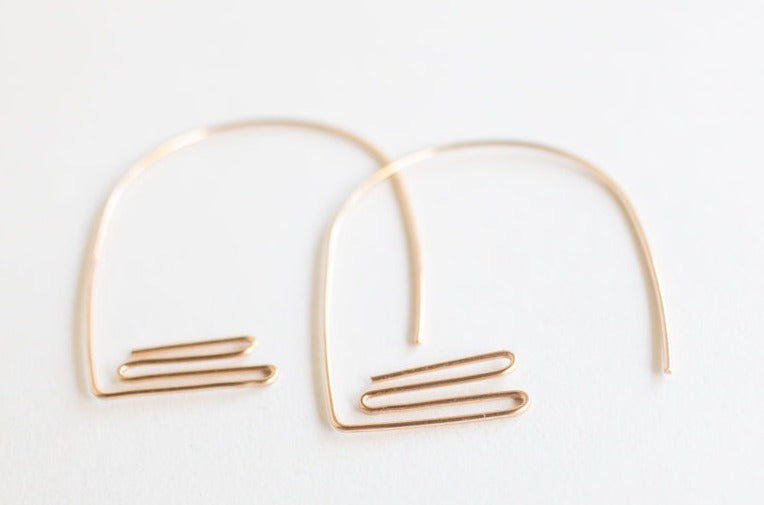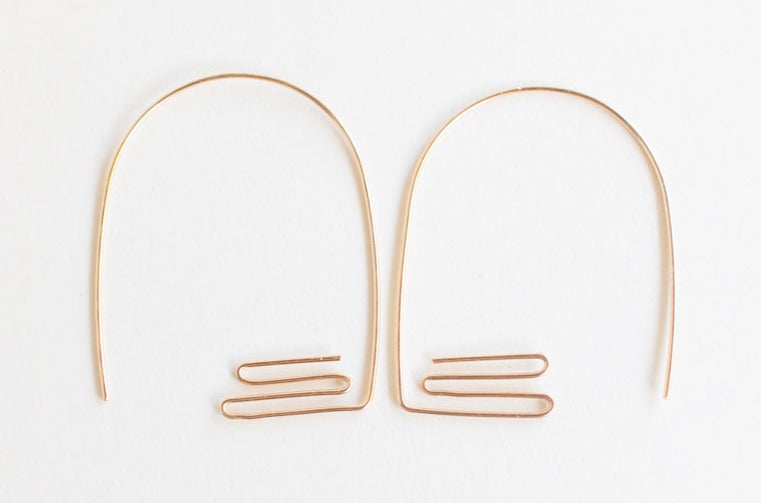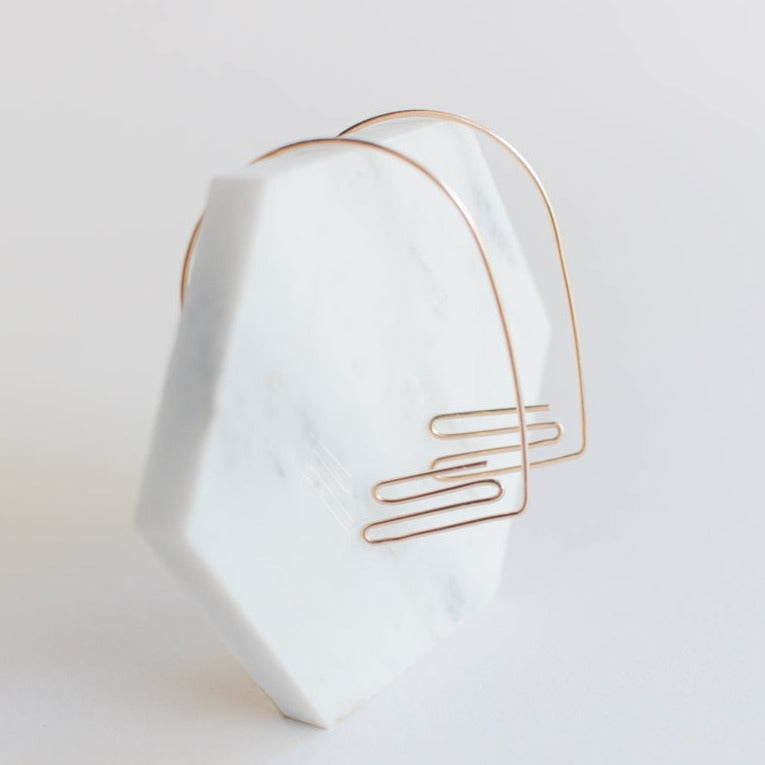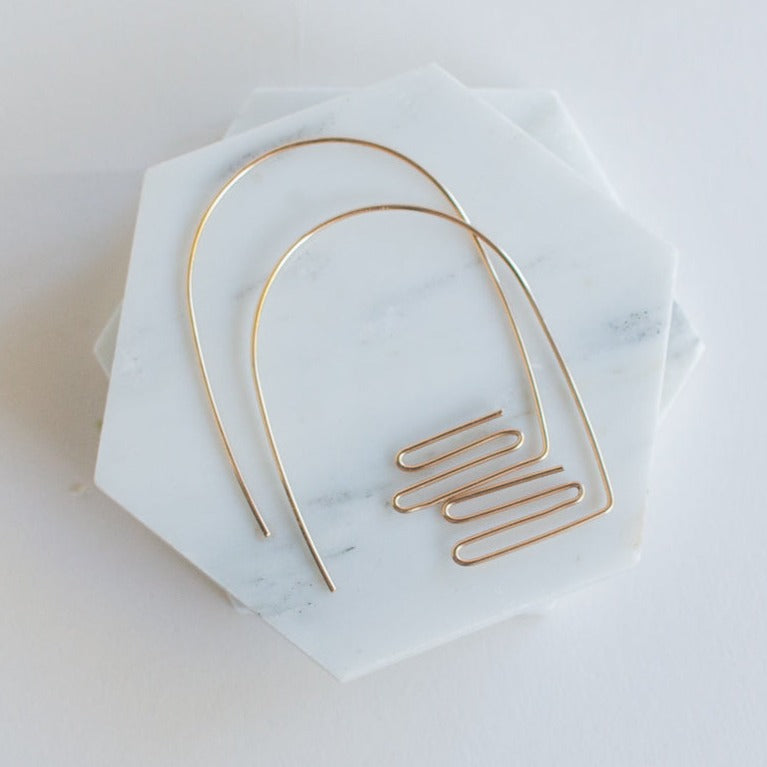 Everybody Loves Pablo Statement Earrings
Abstract and a bit geometric, Everybody Loved Pablo is a lovely statement earring minimal enough to wear at the office and bold enough to look fab with that new dress you bought for your hot date on Friday.
Approx. 2" long x 1.75" wide
Material choices: 14k yellow gold fill, 14k rose gold fill, or sterling silver
18 gauge wire, suitable for most ears, lends a bolder look 
Free shipping on orders $49+
All orders ship within 3-5 business days. Busy times like holidays can increase these ship times.
Good Wknd takes great care when shipping out products. If you aren't happy with your purchase, you may exchange or return within 30 days of receipt. Refunds are issued less any shipping fees.
Items must be in new, unused condition. We cannot accept returns on candles that have been burned.
Customers are responsible for return shipping costs.
good weekends start with great baubles
Good Wknd offers exquisite jewelry pieces that – pinkie promise – are sure to become cherished favorites. From classic and stylish earrings, to statement rings and beautiful necklaces, our crowd faves will add that lil touch of glamour to your look.
With quality craftsmanship and love from Oklahoma City, we're serving the sexiest baubles for an killer look. Invest in a timeless piece and let's get your good weekend started!