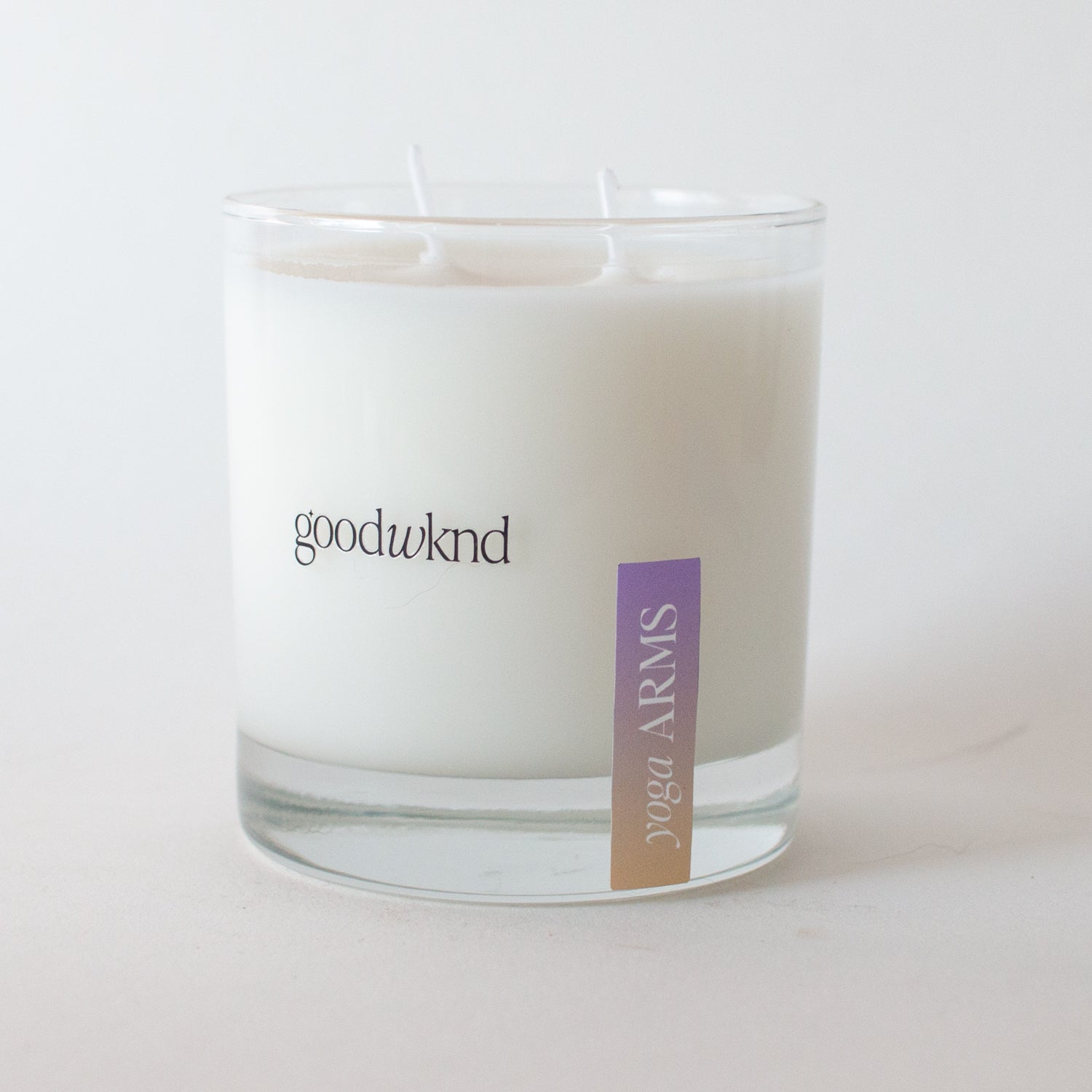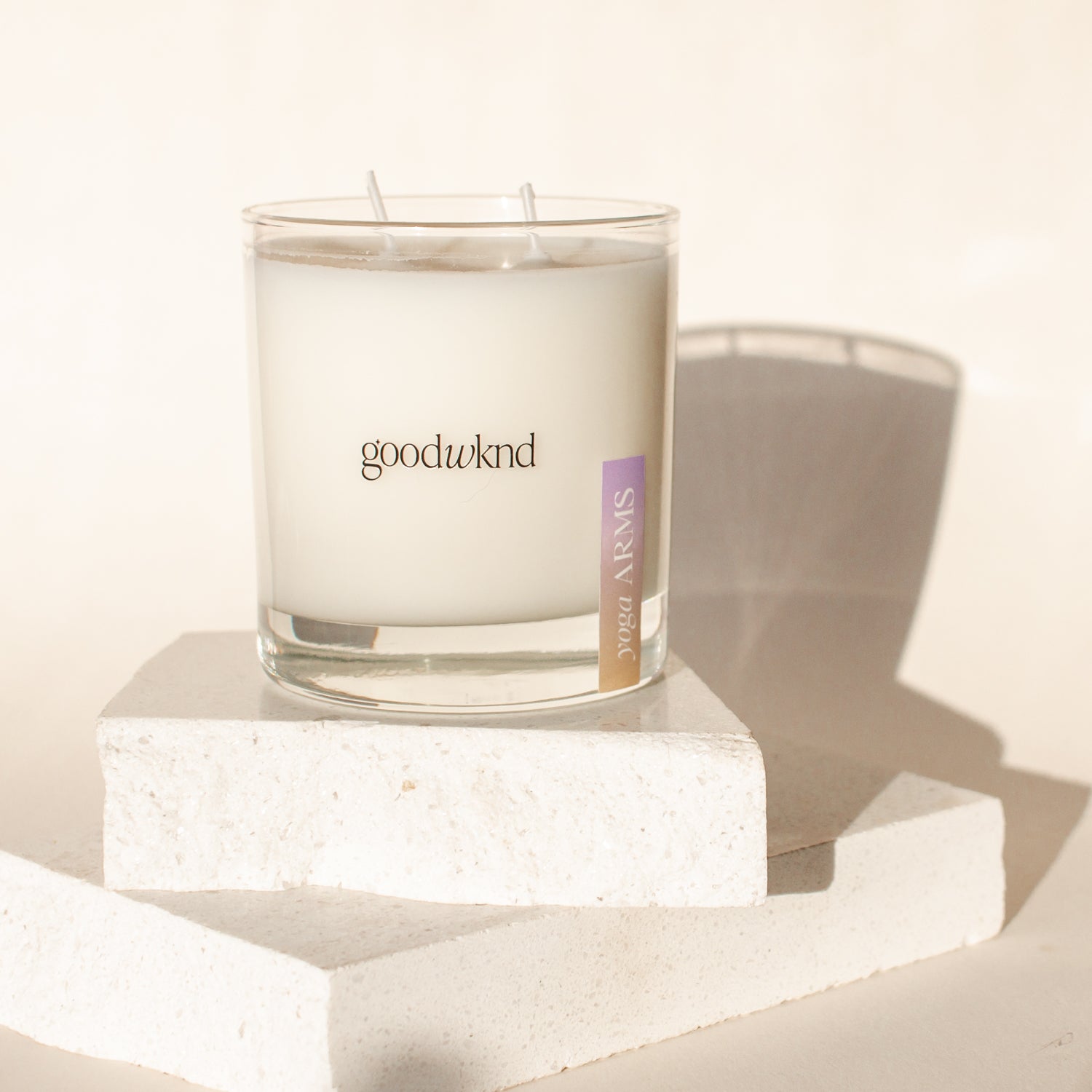 Yoga Arms Scented Candle 8oz
This candle smells like you showed up to class for the savasana.
FRAGRANCE:
Profile: Fruit
Top notes: Lemon zest, lime blossom
Middle notes: Eucalyptus, French lavender, patchouli
Base notes: Cedar wood, amber, light musk
Strength: 3.5/5
With notes of lemon, lavender, and cedar, this scent will transport you to the most zen savasana you've ever had. Uplifting and revitalizing citrus notes blend beautifully with floral lavender and finishes with a warm cedar. The perfect bedroom or kitchen fragrance!
8oz. clear, heavy bottom jar (reusable cocktail glass!)
Phthalate-free fragrances
Proprietary blend of coconut and vegetable waxes
Lead free, braided cotton wicks
30+ hour burn time
Enjoy your Good Wknd candles longer because:
Slow burning coconut wax blend
Made better with phthalate-free fragrances & cotton wicks
Serious scent throw
Free shipping on orders $49+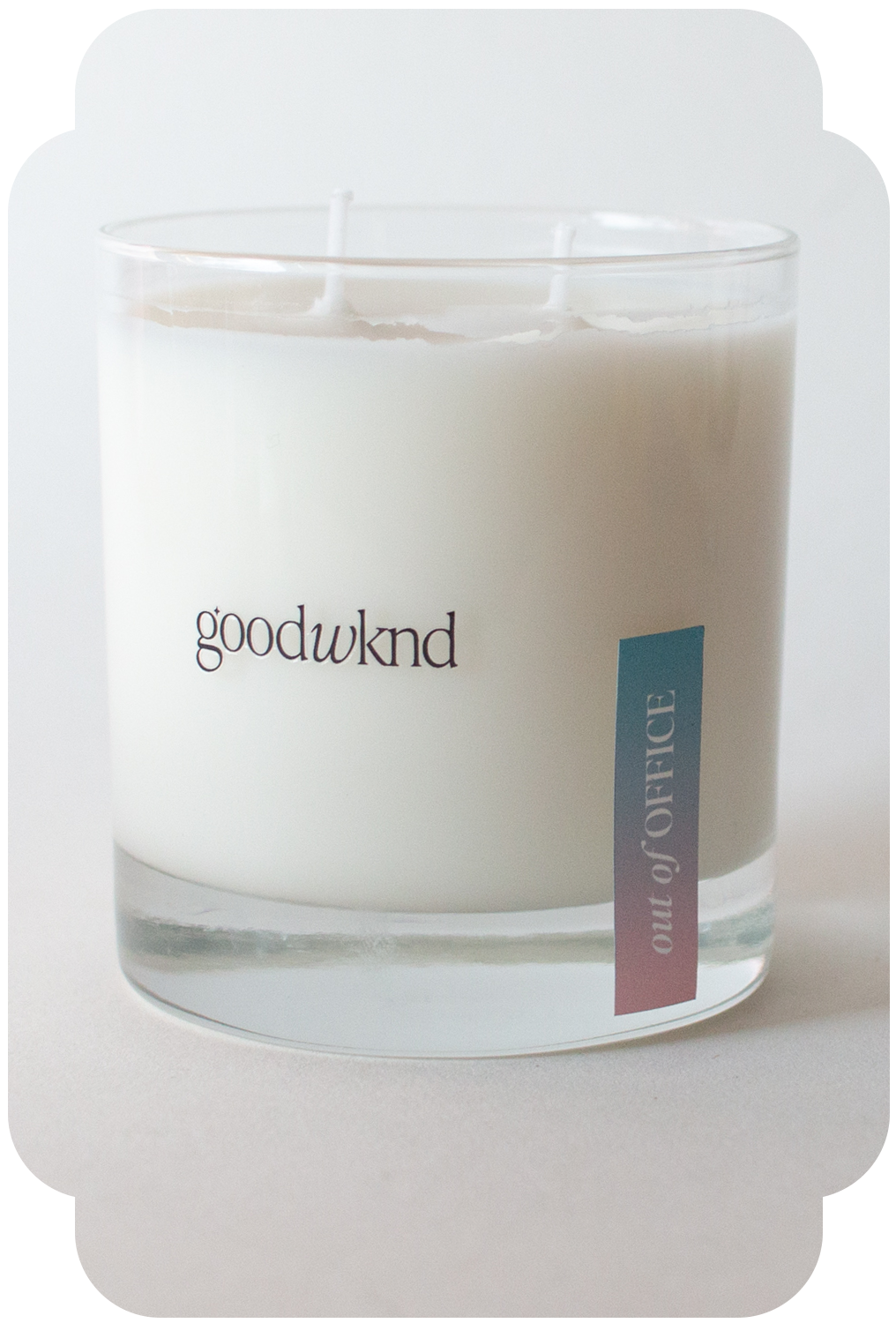 30 hours burn time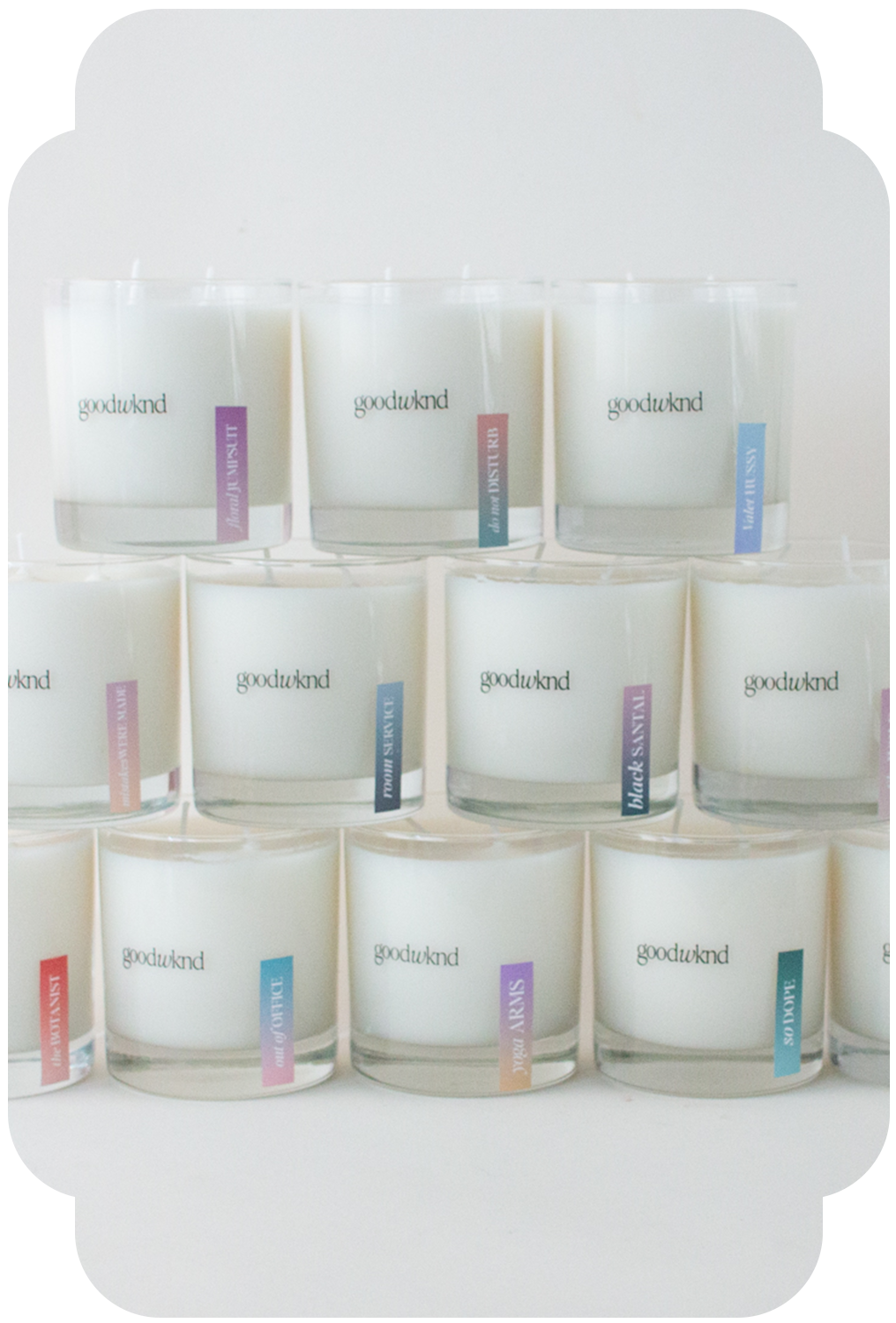 phthalate free fragrances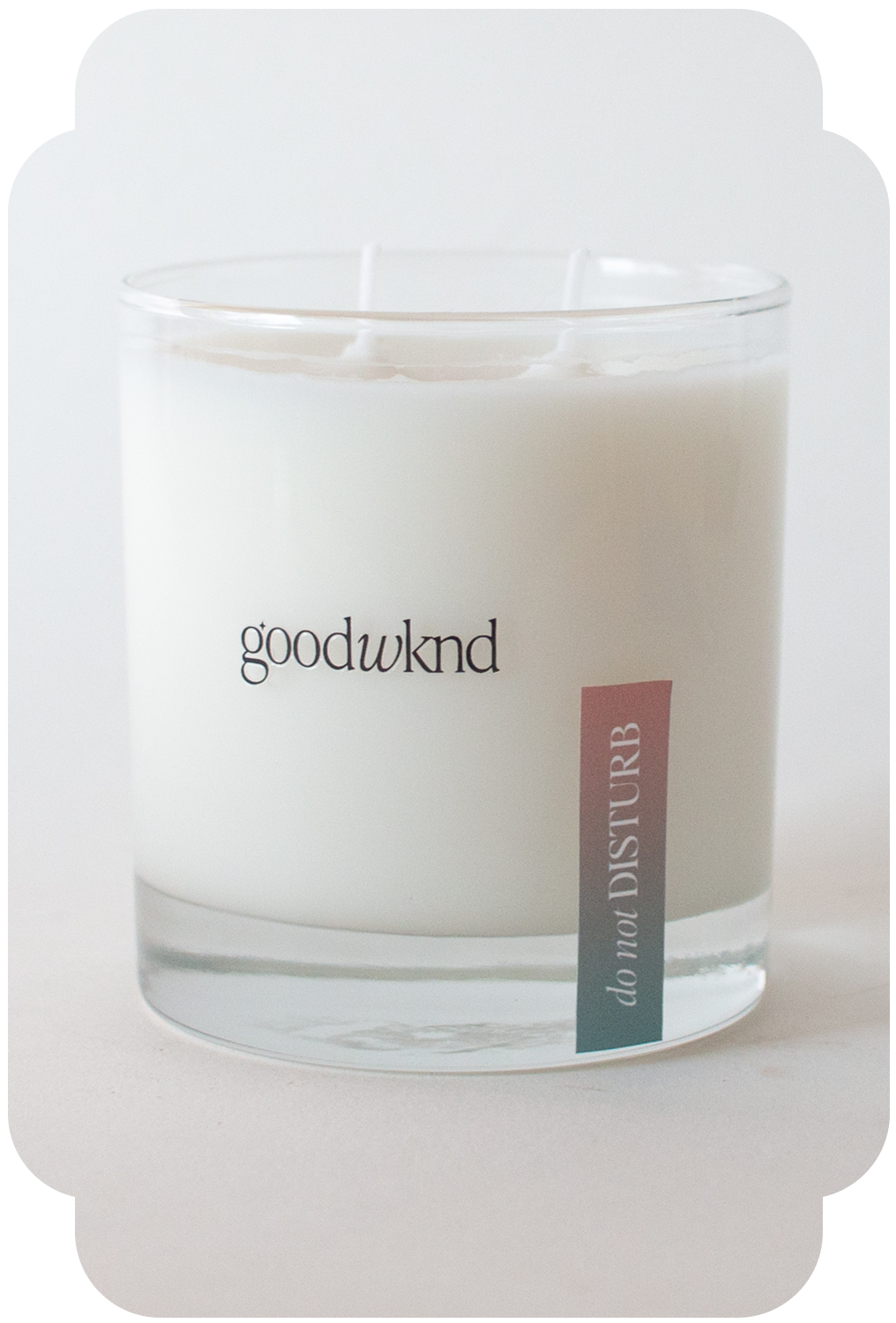 reusable as a cocktail glass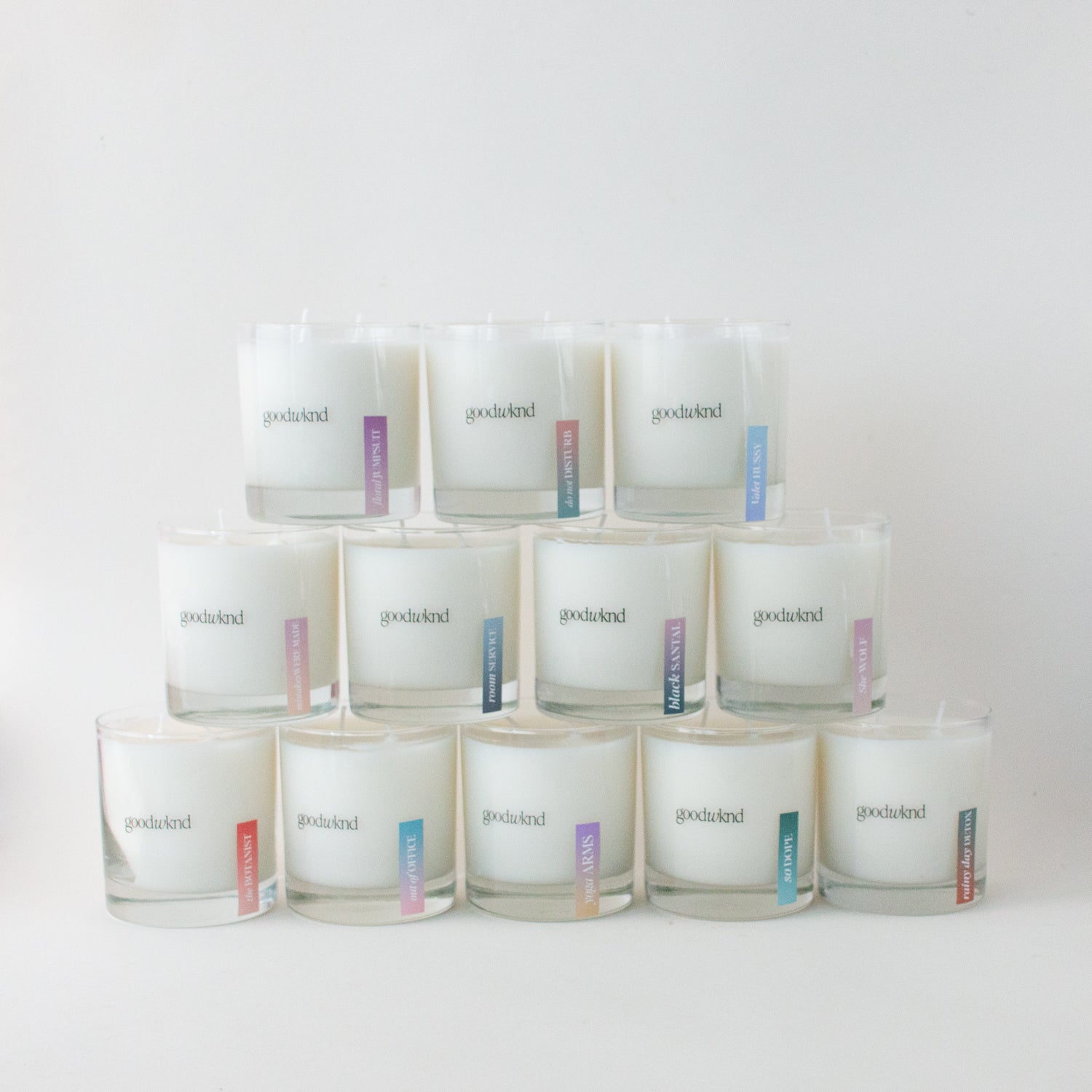 introducing
a better way to burn
A unique blend of coconut wax gives this candle a slow-burning, superior scent throw. As a renewable resource, it's also environmentally friendly.

Ready for a better burn?
Clean
better for you & your home
Tightly woven, lead-free cotton wicks and phthalate-free fragrances mean these candles are better for you, your family, your pets, and your home.

With easy returns and scents for every nose, you're already winning.