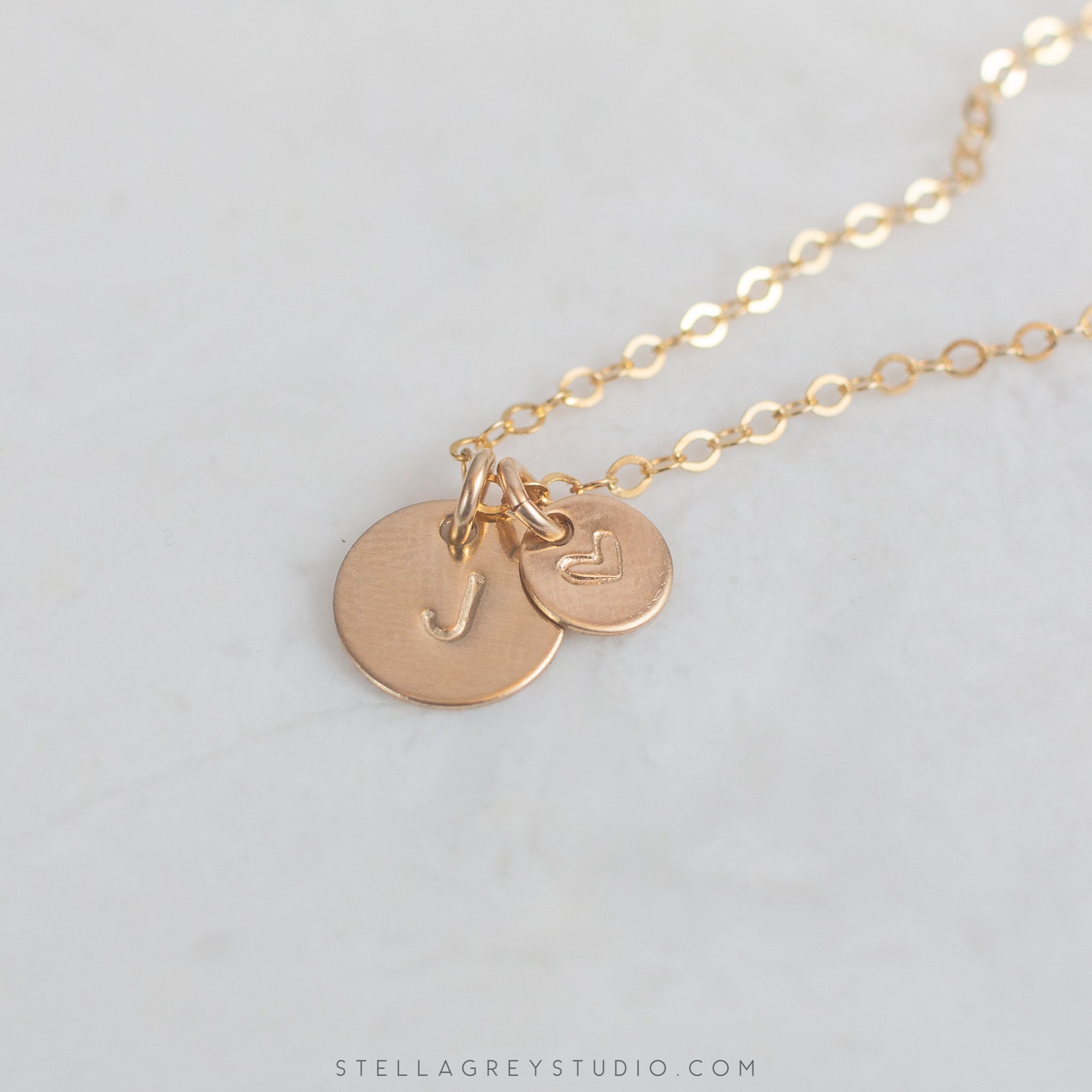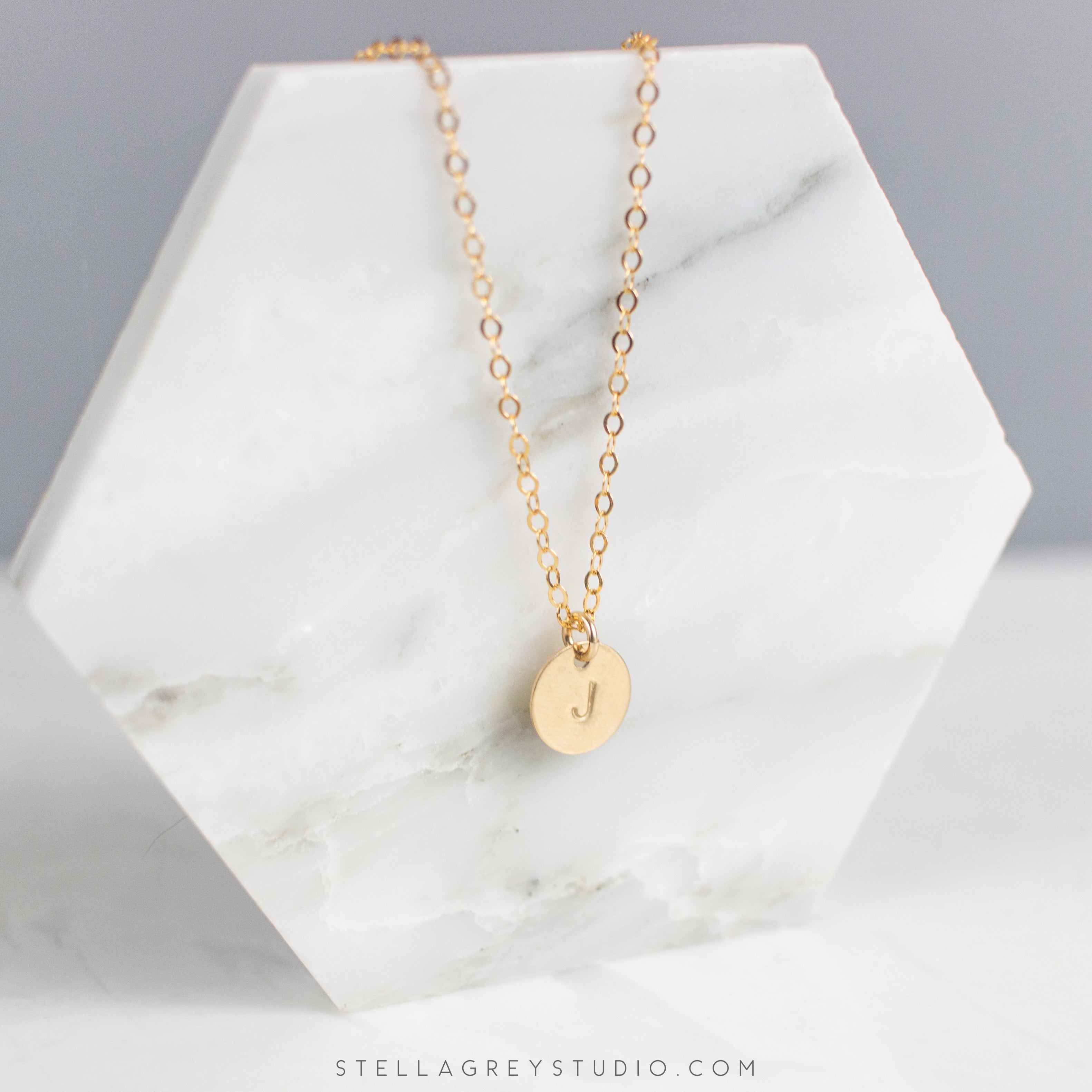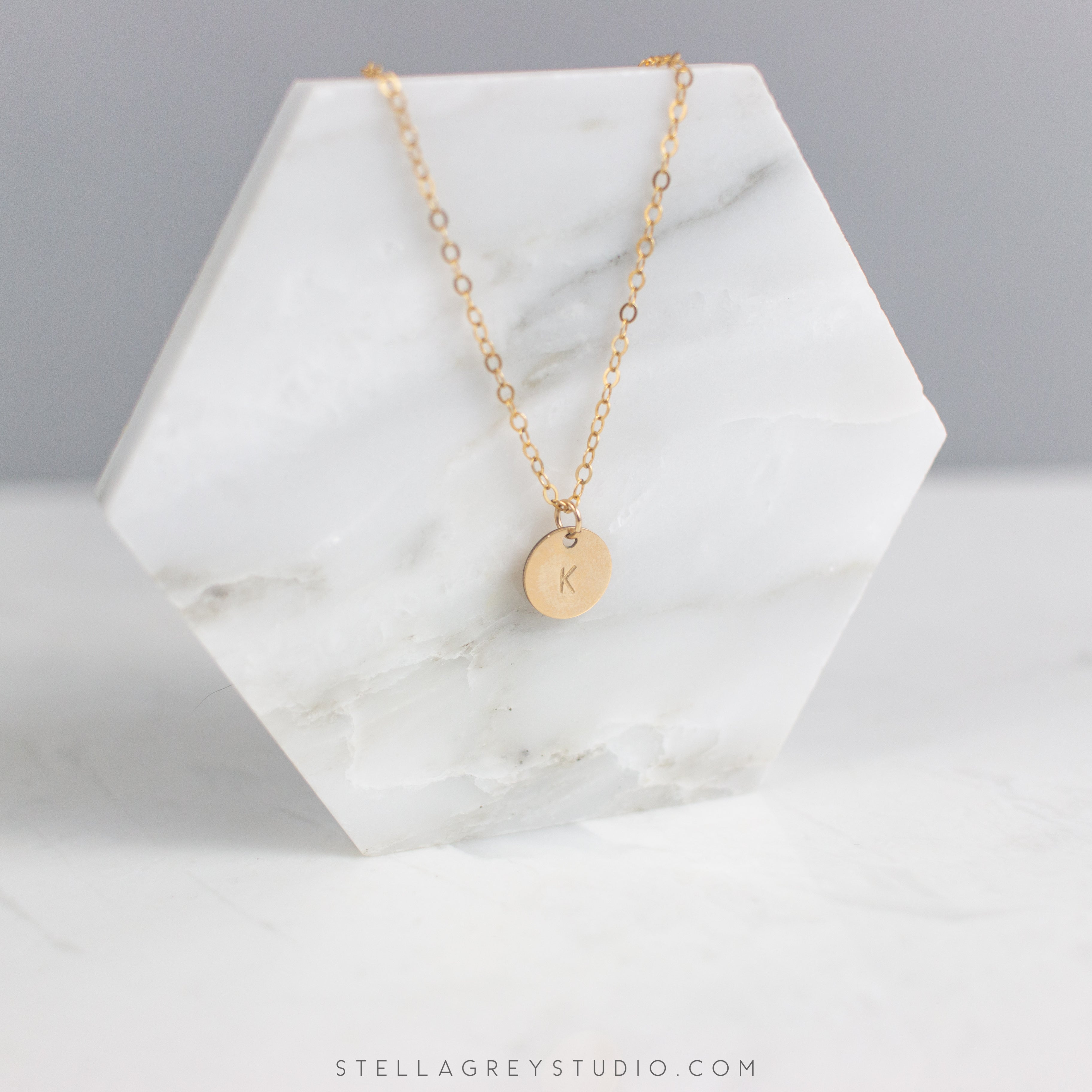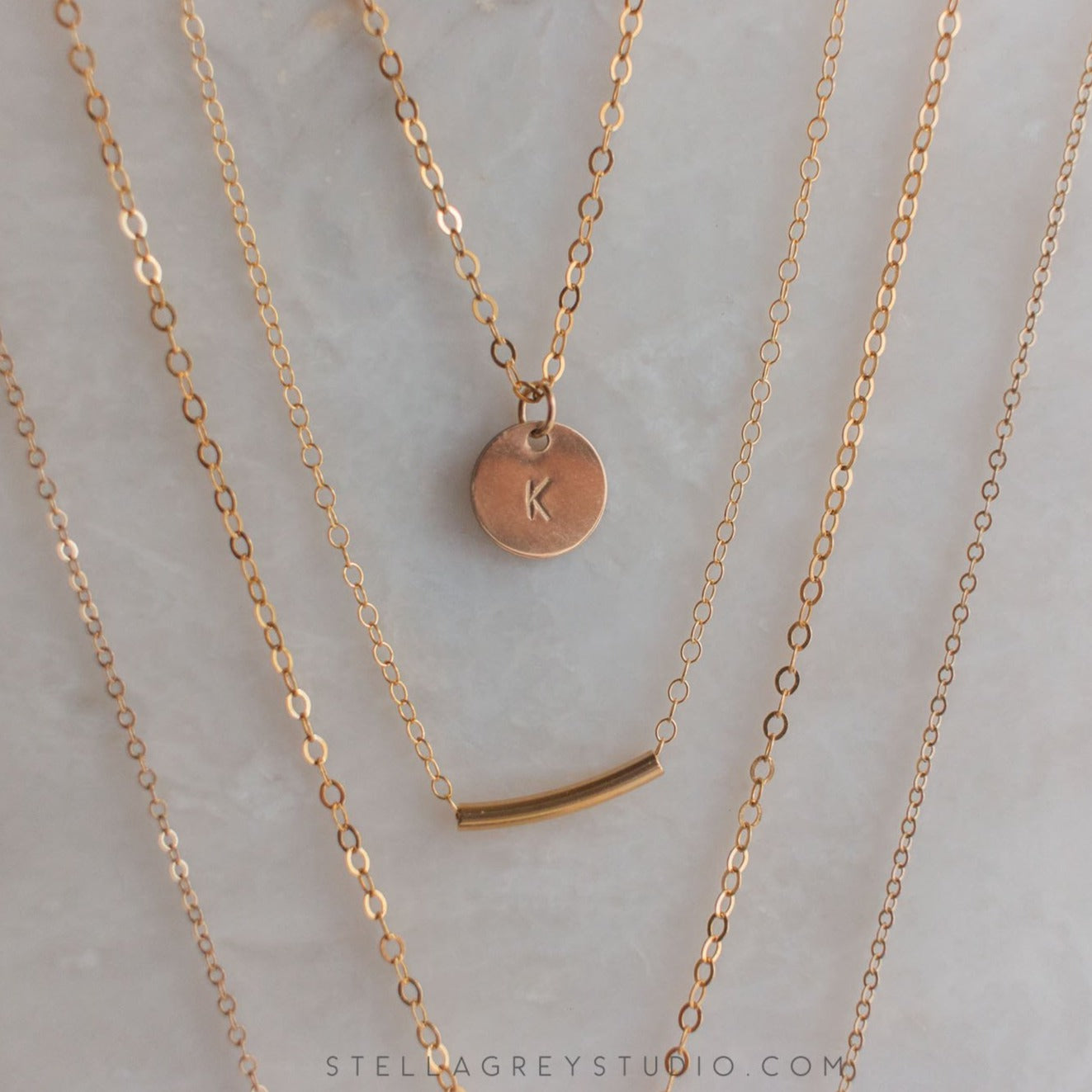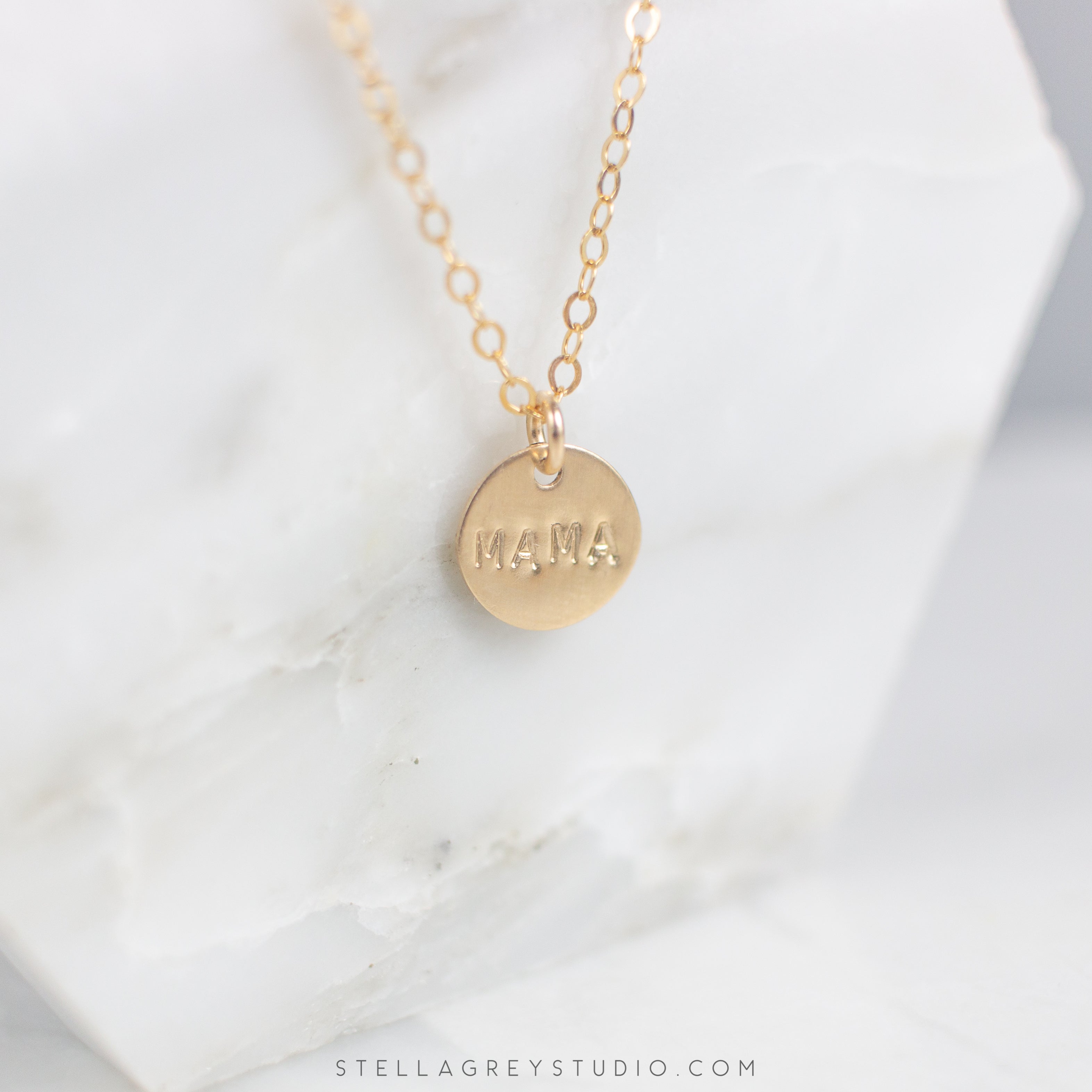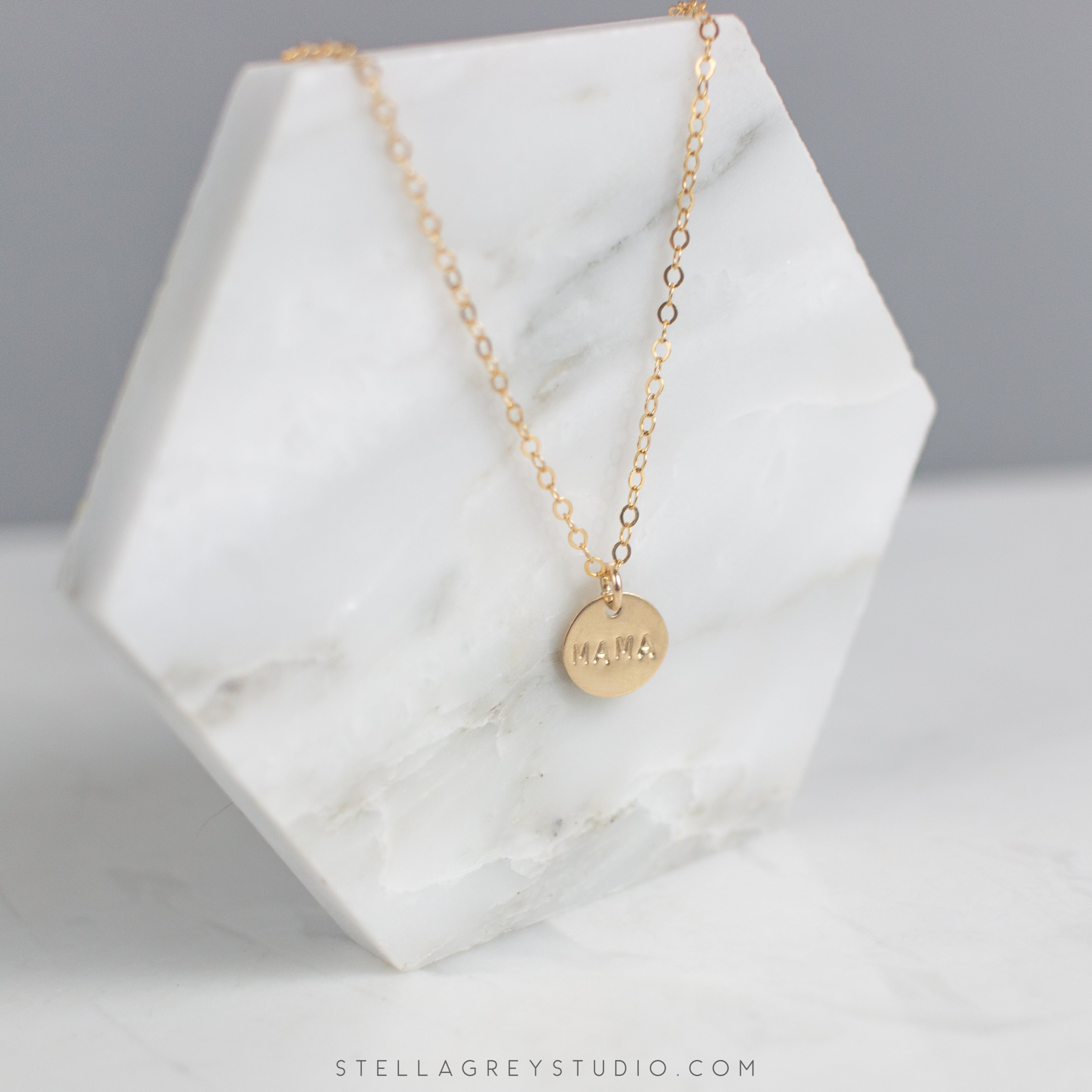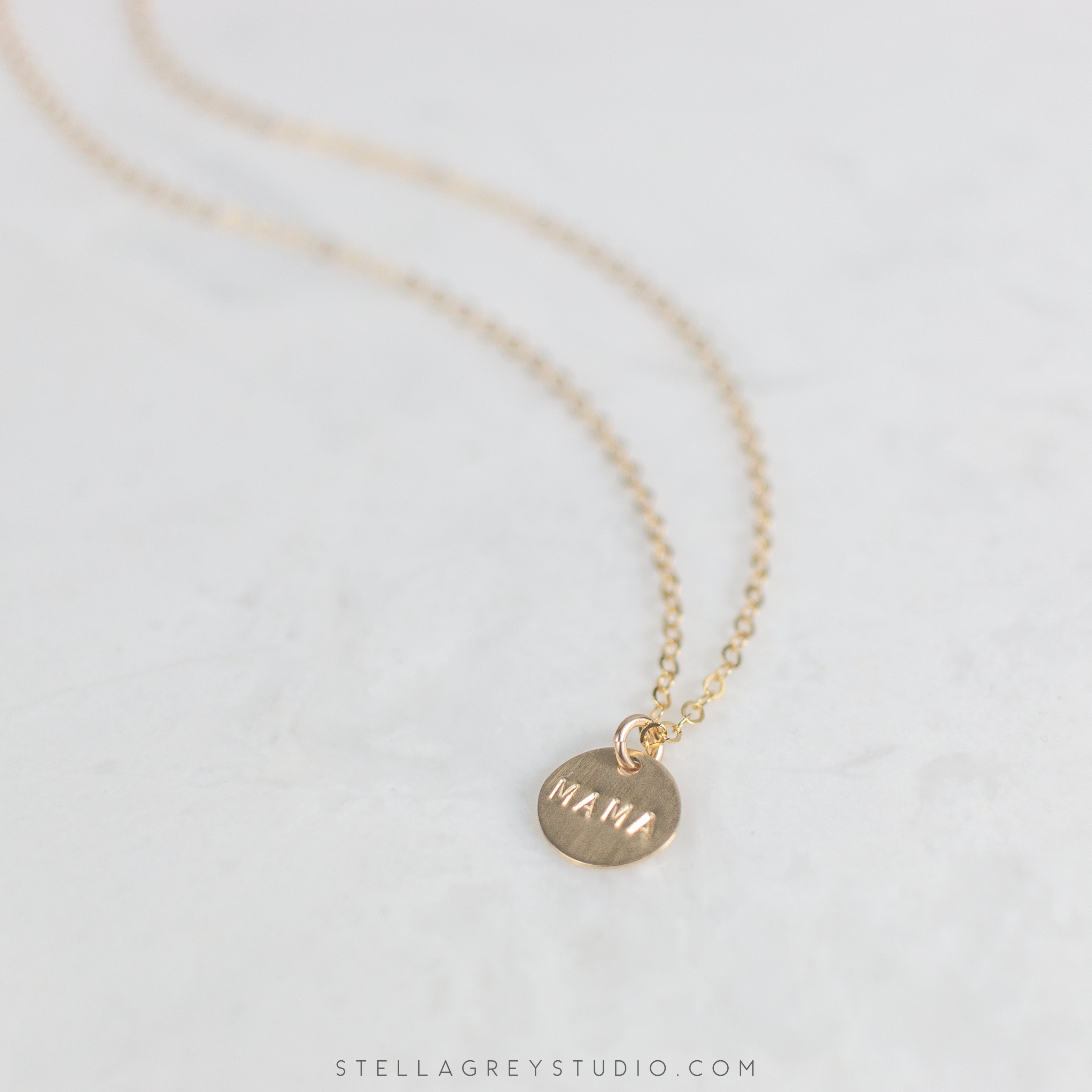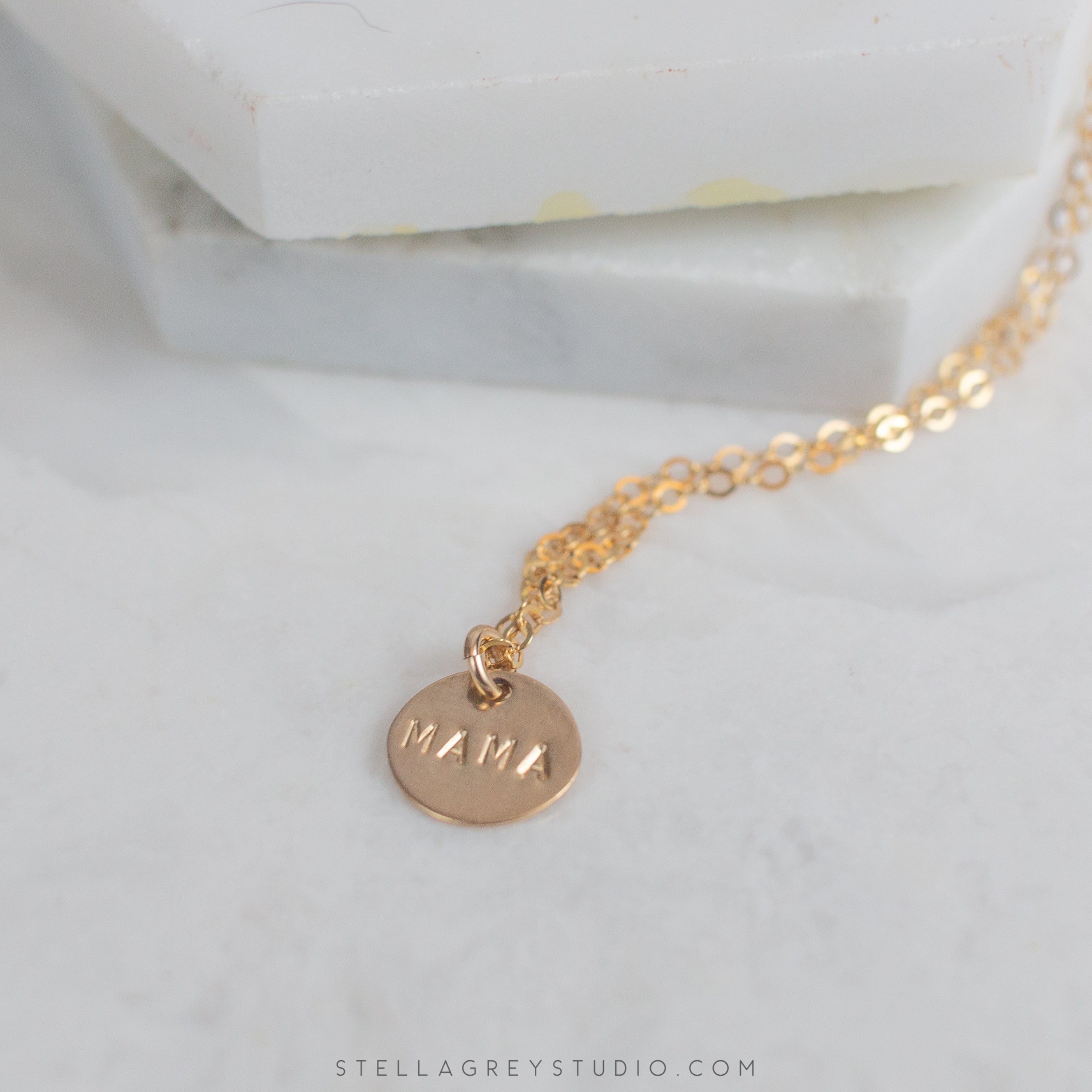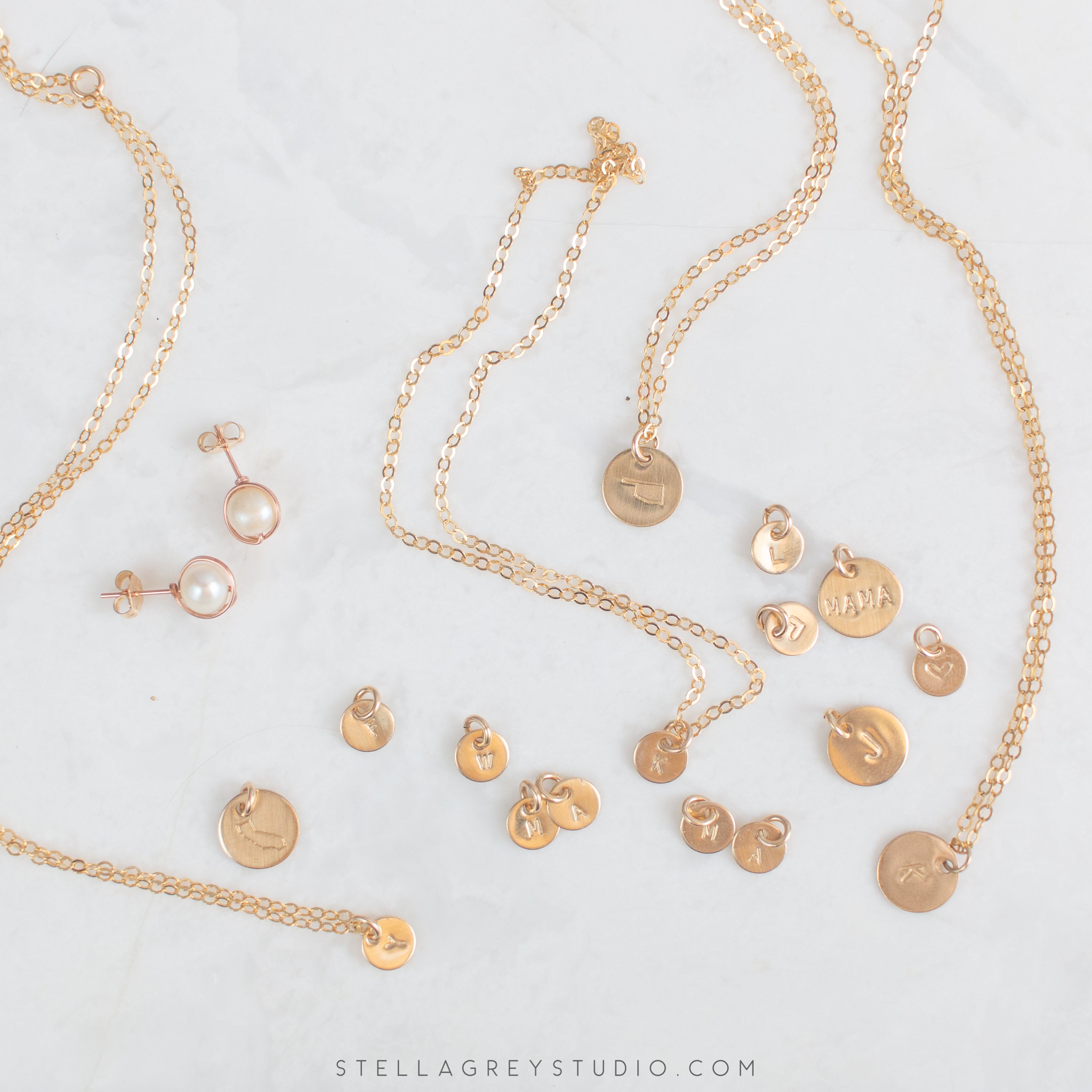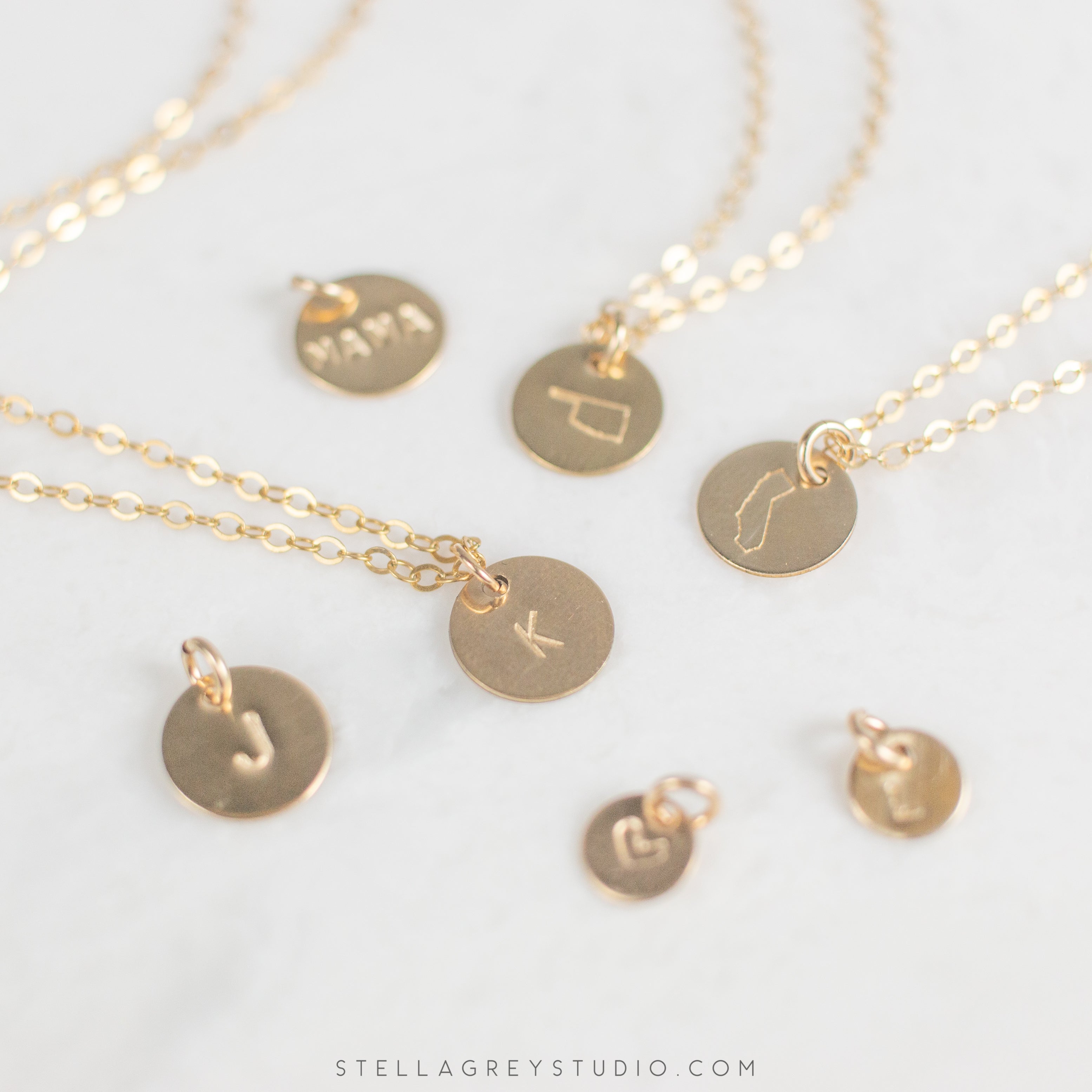 Salome Personalized Initial Disc Necklace - 10mm
Love personalization and gold? Meet Salome, the perfect initial necklace in gold. Personalized disc necklaces are a sweet way to keep your loved ones close. This minimal design will complete any outfit while reminding you that simple pieces are some of the best.
Choose up to 4 discs personalized with your choice of initials, plus the option to add  6mm heart disc for a total of 5 discs. (More than 5 and this gal gets pretty heavy.)
Personalization choices include up to 4 capital letters A-Z per 10mm disc.

In addition to initials, you can spell out words like MAMA or LOVE, or use roman numerals such as XXVI to commemorate a special date.
(Limit 4 letters per disc.)
At a glance:
14k yellow gold filled materials (great for sensitive skin)
10mm gold filled discs
Option to add 6mm heart disc
Includes 2" extender
4 letters per disc
Personalization ideas besides initials:
Spell short words such as MAMA, LOVE, BABY, YES, or CUTE
Use Roman numerals to commemorate a special date or year, i.e. MMVI
Add discs to tell a story: new mother with a baby born in 2020? Purchase 2 discs and choose BABY for the first disc and MMXX for the year. The combinations are endless!

Looking for a smaller version of this necklace? Check out the Lylou 6mm Initial Necklace in gold.
Free shipping on orders $49+
All orders ship within 3-5 business days. Busy times like holidays can increase these ship times.
Good Wknd takes great care when shipping out products. If you aren't happy with your purchase, you may exchange or return within 30 days of receipt. Refunds are issued less any shipping fees.
Items must be in new, unused condition. We cannot accept returns on candles that have been burned.
Customers are responsible for return shipping costs.
good weekends start with great baubles
Good Wknd offers exquisite jewelry pieces that – pinkie promise – are sure to become cherished favorites. From classic and stylish earrings, to statement rings and beautiful necklaces, our crowd faves will add that lil touch of glamour to your look.
With quality craftsmanship and love from Oklahoma City, we're serving the sexiest baubles for an killer look. Invest in a timeless piece and let's get your good weekend started!